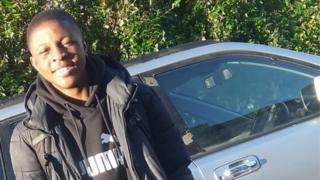 The father of a murdered 17-year-old has said he feels "more pity than hate" for his son's killer.
Malcolm Mide-Madariola was standing up for a friend when he was stabbed to death near Clapham South Tube station in south-west London on 2 November.
Olumide Wole-Madariola said he would be willing to meet the boy convicted of murdering his son if given the chance.
Since Malcolm's death, his family has launched a charity for vulnerable youngsters.
Speaking about those involved in Malcolm's death, Mr Wole-Madariola said: "Their future is practically gone with what they've done.
"When a youth's life is destroyed there's a future leader's life destroyed, a future leader in the family, in society."
"If I have the opportunity I'd be willing to meet [Malcolm's killer] because they've still got years ahead of them," Mr Wole-Madariola said.
Last month, a 17-year-old boy was found guilty of Malcolm's murder and a 19-year-old admitted having a knife in connection with his death.
Both will be sentenced at the Old Bailey on 5 July.
"When they come out they're going to be in their adulthood so I would be wiling to speak with them and hope they use the best part of their years to be a better part of society," Mr Wole-Madariola said.
'Your future matters'
He said the Malcolm Mide-Madariola World Foundation – being launched on Saturday – aimed to have an "educational approach to recharge youths' lives".
"When you have kids that are not engrossed in anything they tend to wander away," he said.
"Regardless of where they're coming from, if their parents are divorced, criminal, or been to jail, they should know that their own personal future matters."
Malcolm's father said his son "shared with people that didn't have as much", and his outlook has inspired the charity's mission.
The foundation plans to rent space to put on lectures and vocational courses, before eventually finding a permanent home in Clapham.
The charity will also help those who cannot afford school meals and school clothing.
Mr Wole-Madariola said he had received messages of support from Prime Minister Theresa May and the Mayor of London Sadiq Khan.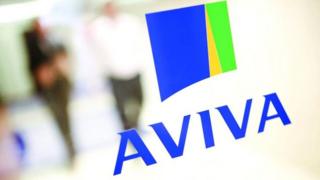 UK insurer Aviva has said it will cut 1,800 jobs worldwide over the next three years in order to reduce costs, and plans split its business into two.
Aviva has offices in 16 countries and a global workforce of 30,000 people, with 16,000 employees in the UK.
The firm's UK sites include London, Norwich, York, Dorking, Bristol, Perth, Sheffield, Eastleigh and Glasgow.
The Unite union said that Aviva's UK workforce would be "shocked" by news of the job cuts.
"The scale of this role reduction will be met with disbelief across the company," said Unite's officer for Aviva, Andy Case.
The company said that it intended to consult its operations in each country over the job cuts, and would try to make savings through natural turnover and voluntary redundancies. It aims to cut costs by £300m a year by 2022.
'Tough decisions'
Aviva announced that it would be splitting its life and general insurance businesses and manage them separately.
Chief executive Maurice Tulloch – who started in his role in March this year – said that the insurer's "complexity" had held back its performance "for too long".
"Today is the first step in our plan to make Aviva simpler, more competitive and more commercial. We have strong foundations: excellent distribution, world class insurance expertise, and our balance sheet is robust," he said.
"But there are also clear opportunities to improve. Reducing Aviva's costs is essential to remain competitive and this means tough decisions and job losses which I do not take lightly. We will do all we can to minimise redundancies and support our people through this."
Unite's Andy Case said the union had made it clear to management that it would "strongly challenge any attempt to make compulsory redundancies".
"Instead, any staff reductions must be found through volunteers, natural attrition, reducing reliance on contractors and redeployment."